Hi guys,
I'm glad to be here to open this Embassy and inform you on behalf of my French team that I am proud to announce the launch of the tournament organized by the Royal Guard (G.royale): the French Kiss contest (FKC).
The early registration beginning Sunday and 2vs2 tournament will begin before the end of the month.
I hope many of you will come to play in a good mood this summer.
For information and to avoid any dispute, the tournament officials will not participate to avoid litigation with arbitration.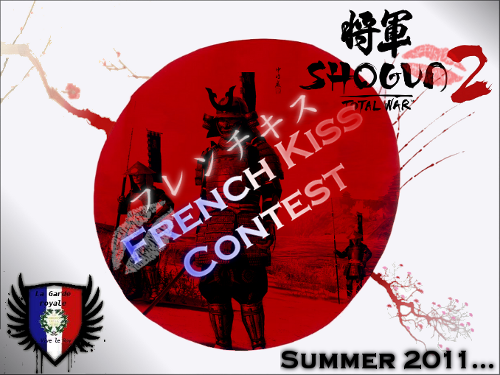 Good luck!
http://lagarderoyale.forum-actif.net/f27-french-kiss-contest
Ps: if you do not have an embassy in our forum, be it little time to get to know;)

K e n s e i




Number of posts

: 2


Registration date :

01/06/2011



Just for information, will you take part in this tournament?
For clarity and because we invited many teams, we will mark all clan members to estimate the number of players

thank you to answer on this thread

K e n s e i




Number of posts

: 2


Registration date :

01/06/2011



---
Δικαιώματα σας στην κατηγορία αυτή
Δεν μπορείτε
να απαντήσετε στα Θέματα αυτής της Δ.Συζήτησης